Contactgegevens
Omschrijving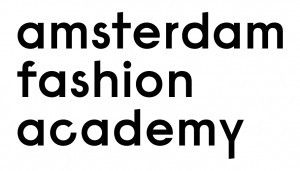 The world's finest fashion university is coming to Amsterdam
The Amsterdam Fashion Academy is the only private academy fully dedicated to fashion education in the Netherlands. The essence of the international academy is its combination between fashion design and fashion business. The academy offers a variety of three-year Bachelor degree programs, pre-academy programs and advanced programs. All proven and validated international programs are obtained from the world's best fashion universities.
Fashion, we live it, we teach it. Full-time fashion only, brought to you by excellent lecturers, all deeply rooted in the international fashion industry. Our three-year Bachelor degree programs teach students not only how to be a great designer, but also how to build a brand and sell it. For students who want to discover their passion for fashion first, our pre-academy programs are the perfect try-out! Furthermore we have advanced programs for fashion professionals who are searching for ways to refresh, deepen or expand their fashion knowledge.
Interested? Check out our website.
Overtoom 538, Amsterdam, Nederland
Meer bij: